The Chief's Message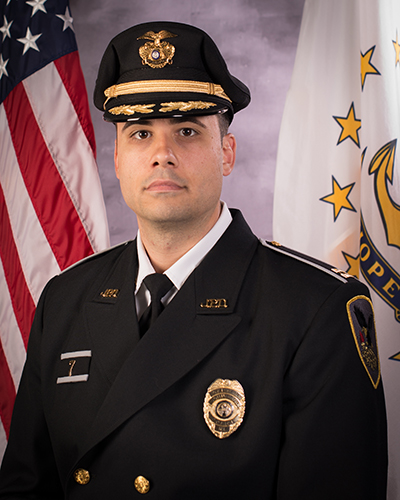 On behalf of the men and women of the Johnston Police Department, I would like to welcome you to the Johnston Police Department's website. I am truly honored to serve as the ninth chief of police in the more than 100 year history of the Johnston Police Department. The men and women of the Johnston Police Department are dedicated to ensuring the highest level of professional police services to each and every resident, business owner, and those who visit the town. This website and our Facebook page will aid you in learning more about the Johnston Police Department and the many law enforcement services we provide.
The officers of the Johnston Police Department are highly committed to ensuring that our community maintains a level of public safety that is second to none. They are devoted to maintaining a peaceful community by addressing our community's needs. This is evidenced in our achievement and recognition through the Commission on Accreditation for Law Enforcement Agencies (CALEA) and the Rhode Island Police Accreditation Commission (RIPAC). These two accrediting agencies have acknowledged our dedication to public safety and the utilization of the best law enforcement practices and policies. It is the belief and practice of every member of this department that we should embrace our community and work together so that Johnston continues to strive to be a town that everyone can live, work, and visit in peace.
We accomplish this by being highly visible, taking a proactive approach to crime prevention, law enforcement and, more importantly, by fostering relations with the public. We are a transparent department and welcome feedback on how we can better serve and protect. I encourage everyone to take an active role by providing us with feedback or information on this website or Facebook page that will aide us in better serving you, the community.
I would like to thank you for visiting our website and hopefully our professed mantra of "Working Together ~ Making a Difference" is evident as you navigate through.
Sincerely,
Mark A. Vieira
Chief of Police