Department History
Town of Johnston was established 1759.
In 1874, Samuel A. Irons was Commissioner of Police.
In 1886 William A. Carroll became the 1st Chief
1898-1934 Hiram Kimball
This impressive-looking gentleman was Hiram Kimball, who became Police Chief in 1898 and remained in that post until 1934, when Republicans were voted out of office. Hiram and his son, Hiram Jr., were basically the entire police force. In the early years he used a horse-drawn buggy in his police work, but in the late 1920s he used a Harley Davidson. In 1933 a new REO Flying Cloud was purchased.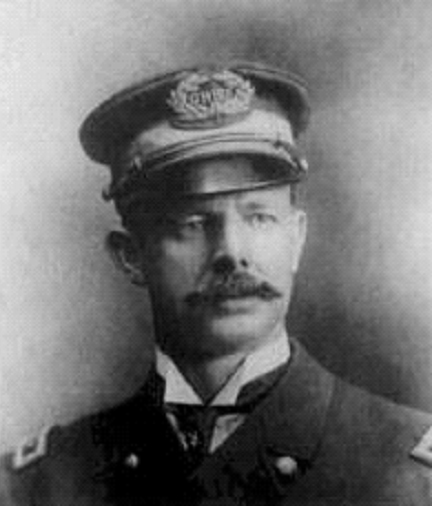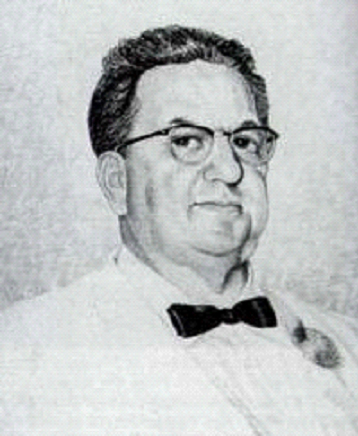 1934-1959 Chester Bennett Colwell
Peter Smith, an accomplished artist, made this drawing of Chester Colwell, who succeeded Hiram Kimball as police chief in 1934 and served until his death in 1959. Colwell, born in Johnston, was originally a farmer and butcher. Smith worked from his home at 167 Morgan Avenue as a freelance artist for Paramount Line.
Chief Chester Colwell stands out from this group of police officers because of his impressive physical stature in this 1930s scene. Colwell was a controversial figure but was very popular with the voters. The others are, from left to right, Tom Kennedy, Anthony "Dep" Rainone, Jack Whalen, Colwell Alfred Clapham and Peter Jaswell. They constituted the Police force at that time.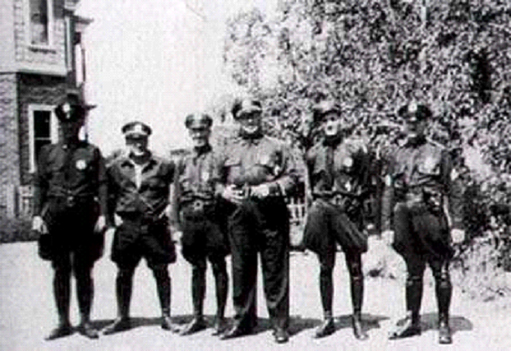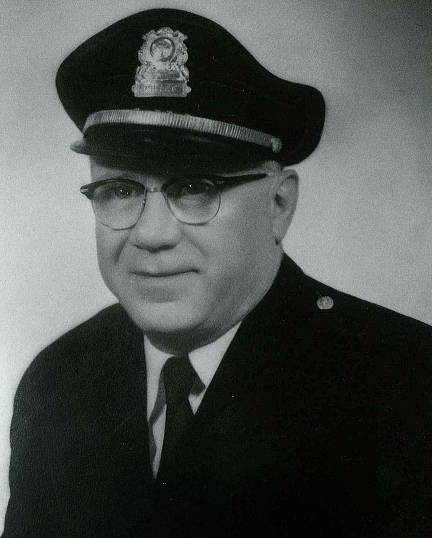 1959-1965 Anthony Rainone
At a May 10, 1959 testimonial at Rhodes on the Pawtuxet, the elite of the Johnston Police Department were gathered.
From left to right are Lt. Vincent Acciardo (chief in 1965 and 1966), Chief Anthony Rainone (chief from 1959 to 1965)
Lt. Joseph Fleury, Deputy Chief Howard Heywood, Sgt. Angelo Riccitelli, and Capt. Joseph Rossi.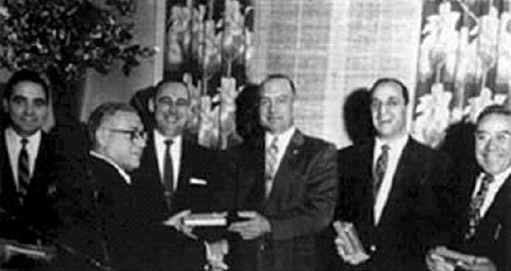 Three of Johnston's finest pose with the squad car about 1936. In the center is Tom Kennedy and on the right is Peter Jaswell, who was the firearms instructor for the department. The car appears to be a 1932 or 1933 Ford.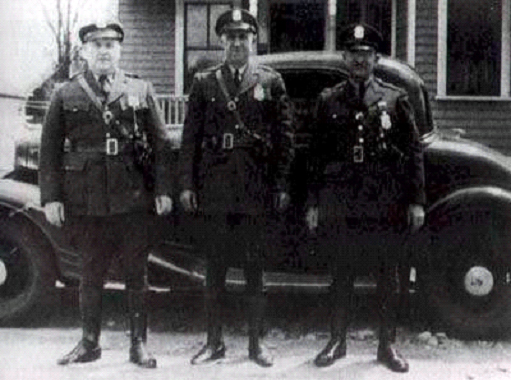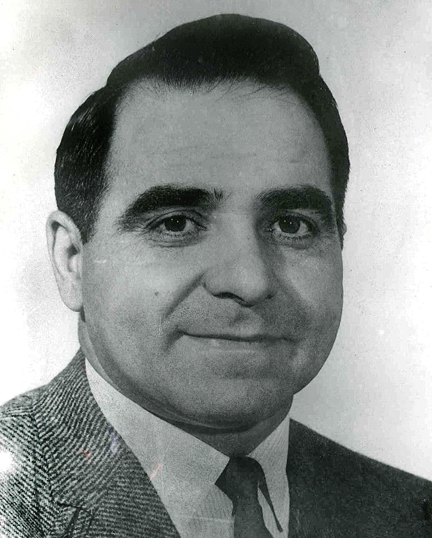 1965-1966 Vincent Acciardo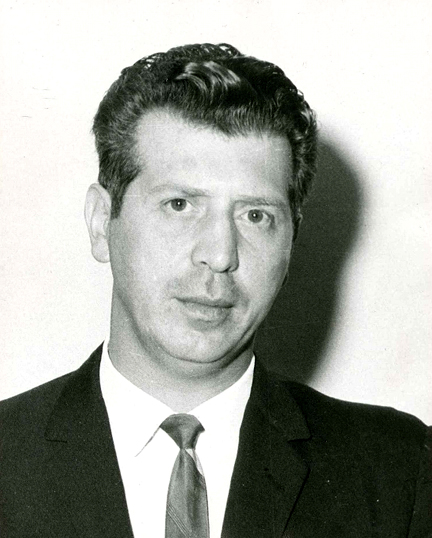 1966-1971 Edmund Mendozzi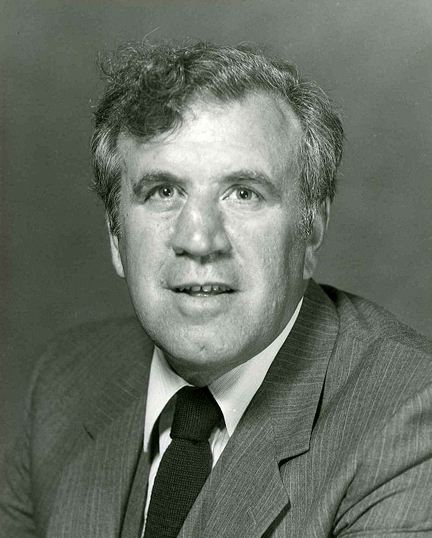 1971-1995 William P. Tocco Jr.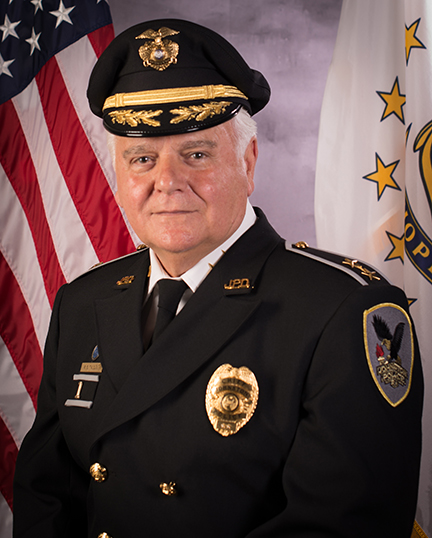 1995-2020 Richard S. Tamburini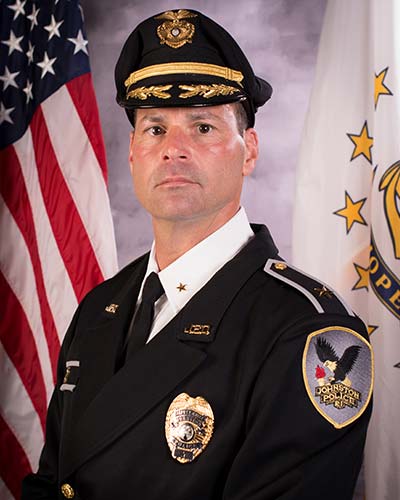 2020-2022 Joseph P. Razza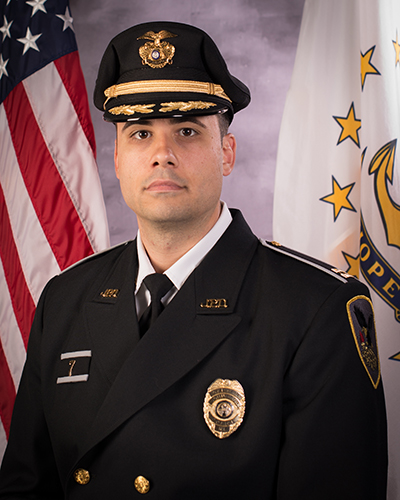 2023-Present Mark A. Vieira